Image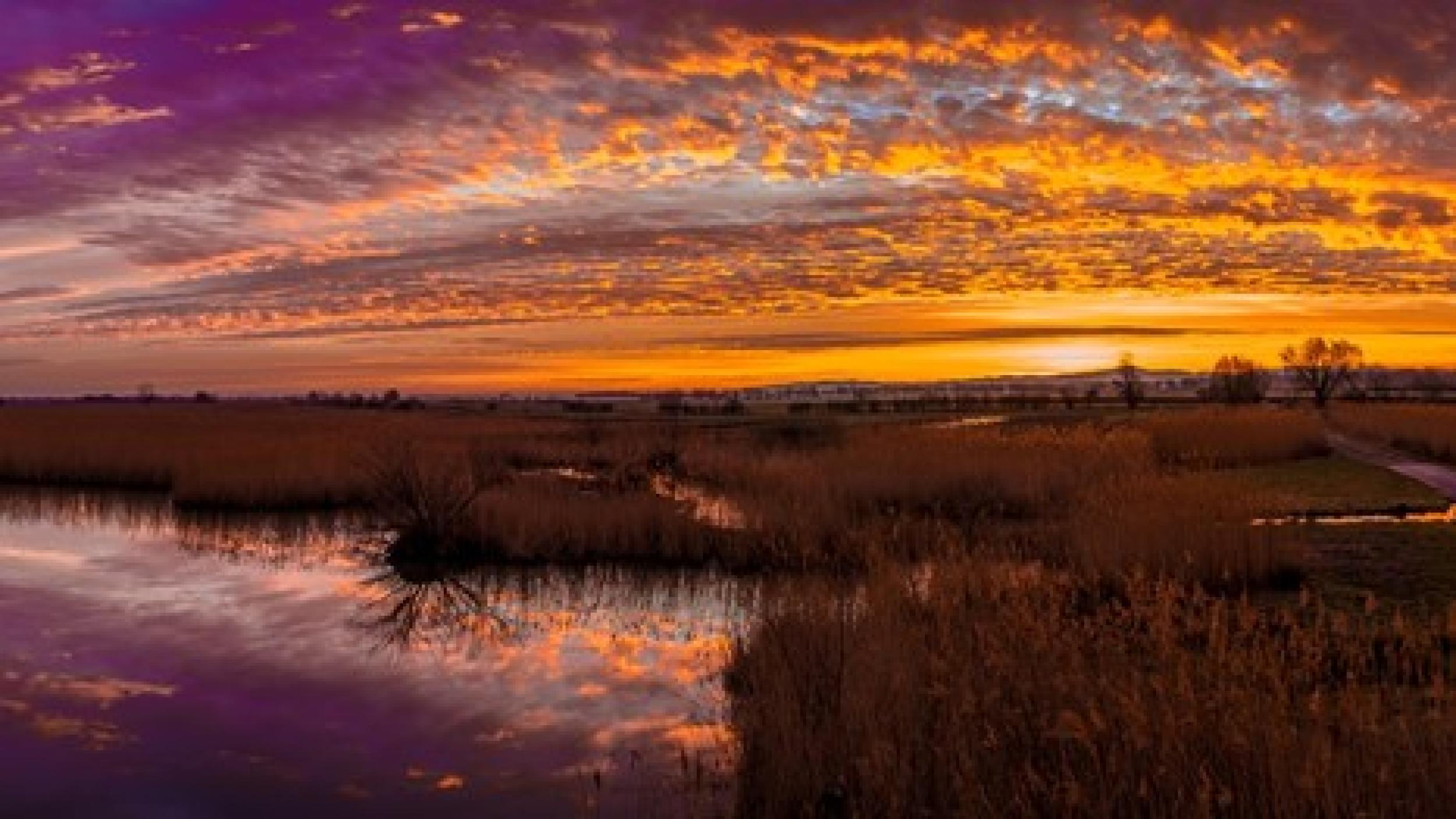 Germany has published its first-ever National Peatland Protection Strategy
---
For long time peatlands have been an important neglected piece of the climate puzzle but the recently release National Peatland Protection Strategy represents a milestone for climate protection in Germany.
Germany used to be rich in peatlands. Peatlands in Germany cover an area of 1.8 million hectares and store 1.2 billion tons of CO2. More than 95% of these peatlands have been drained primarily for agriculture and forestry. This means that 47 million tons of CO2 equivalent per year and 4 to 5 % of Germany total Greenhouse Gas (GHG) emissions are being released (Global Landscapes Forum, 2019). But this data is bound to change.
On September 1st 2021, Germany has release its first ever National Peatland Protection Strategy incorporating the principles, objectives and measures needed for successful peatland protection and restoration at the federal level.  In the previous years, different German states had already developed a peatland program like Baden-Württemberg, Bavaria, Brandenburg, Mecklenburg-Western Pomerania, Lower Saxony and Schleswig-Holstein ("BfN: Peatland Strategies in Europe", 2021). Now, Germany has committed to really scale up action and extend the urgency of protecting, restoring and sustainably manage these super-powered ecosystem at a broader, national, level. The German National Peatland Protection Strategy has as core issues the restoration and sustainable management of drained peat soils, along with the protection of intact peatlands. The strategy is addressed not only to administrative institutions at various levels but to all relevant stakeholders. The underlying idea is that peatland protection, the rewetting of drained peatlands and peat soils and their sustainable use can be successful only in close collaboration with local communities, land owners and land managers. This is why the National Peatland Protection Strategy is built on cooperative approaches and robust public outreach activities with the aim of supporting a transformative shift to land use practices that preserve peatlands. This is why in Germany the National Peatland Protection Strategy has been supplemented by a target agreement between the Federation and the Länder, serving as a link to the peatland protection strategies of the Länder. As the State Secretary for the Environment Jochen Flasbarth stated: "It is clear that after a century of bogs loss, we now need a decade of dedicated reconstruction of peatlands"  the compelling urgency of restoring them seems to be gaining ground in the European fore so much that the important commitment put forward by Germany comes shortly after the England Peat Action Plan published earlier in may this year. Shall we expect to see more countries joining this wave of change? Surely, the collaboration and cooperation principles highlighted in the German blueprint  lay the groundwork for the creation of collaborative forums aimed at building weather and climate resilience. Further peatland related measures outlined include the provision of a robust stream of funds dedicated to peatlands research.
The Environment Ministry is keen on funding several paludiculture projects in Germany, like the one of Greifswald University and the Landgesellschaft Mecklenburg-Vorpommern that alone will receive 12.6 million euros funds in support of their innovative paludiculture pilot projects in Mecklenburg-Vorpommern ("News – Greifswald Mire Centre", 2021). Finally, the peat reduction strategy for the professional market along with a peat exit strategy for the consumer market represent the ultimate push for the complete protection of all German Peatlands ("European Peatland Strategies – International Peatland Society", 2021). Besides the critical role of peatlands in climate change mitigation, the significance of these habitats for biodiversity conservation and ecosystems services have formally being recognized and appreciated by Germany and England, which makes them two strong contributors in the race against climate change and biodiversity loss on the European stage.
Read BMU press release here and take a moment to celebrate this major accomplishment because #PeatlandsMatter!
Bibliography:
BfN: Peatland Strategies in Europe. (2021). Retrieved from https://www.bfn.de/en/activities/international-nature-conservation/projects/peatland-strategies-in-europe.html
European Peatland Strategies – International Peatland Society. (2021). Retrieved from https://peatlands.org/european-peatland-strategies/
Global Landscapes Forum. (2019). Global Landscape Forum interviews German State Secretary Jochen Flashbart. Retrieved from http://Global Landscapes Forum interviews German State Secretary Jochen Flasbarth video available here.
National Peatland Protection Strategy of Germany and the target agreement between the Federation and the Länder available here.
News – Greifswald Mire Centre. (2021). Retrieved from https://greifswaldmoor.de/news.html#425