Image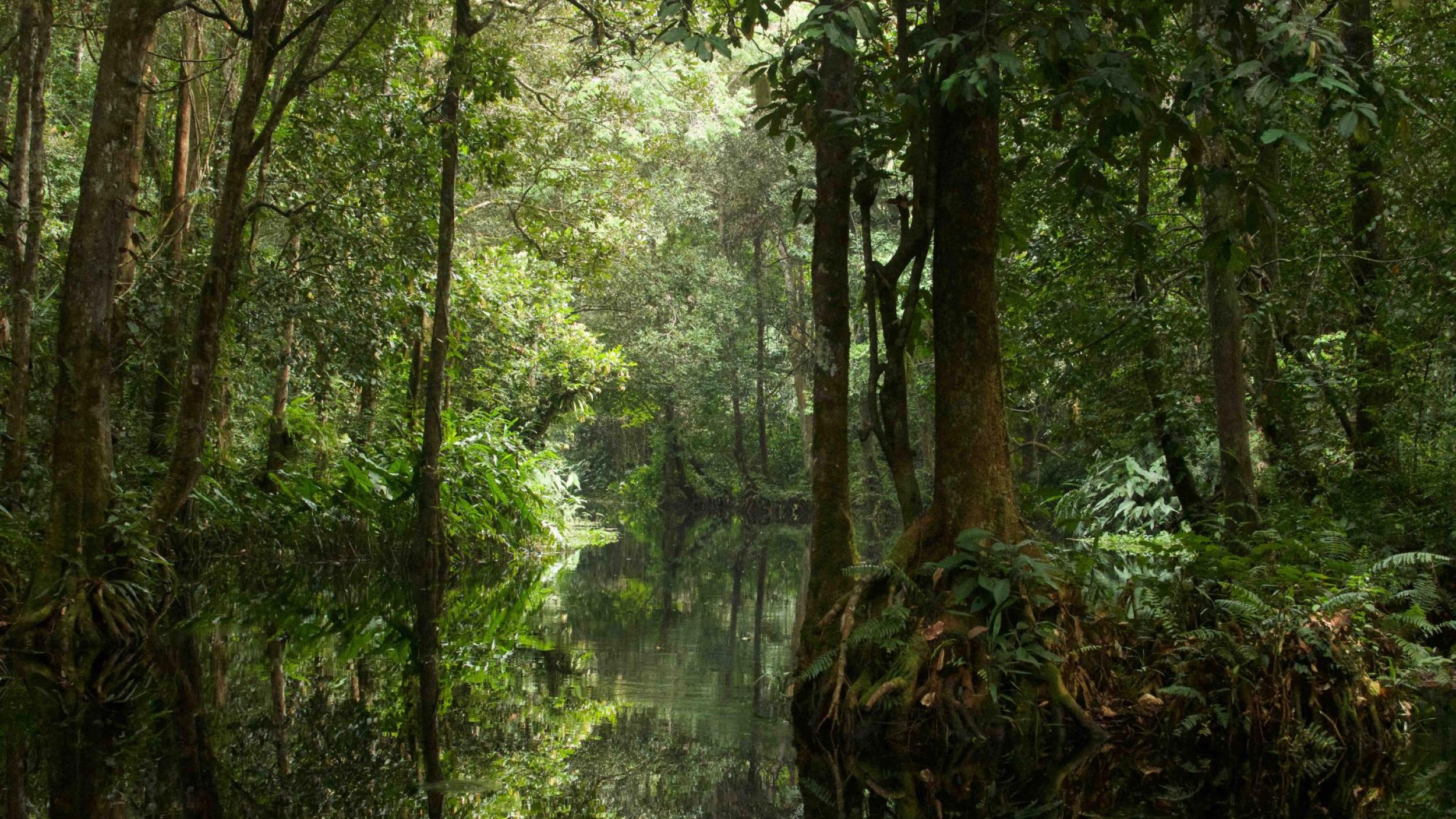 Tropical peatland conservation could protect humans from new diseases
---
Today, on the 17th of November 2020, the journal PeerJ published a paper on "Tropical peatlands and their conservation are important in the context of COVID-19 and potential future (zoonotic) disease pandemics". The publication with contributions from Global Peatlands Initiative partners including the United Nations Environment Programme (UNEP), concludes that high biodiversity in tropical peat-swamp forests, combined with habitat destruction and wildlife harvesting, might create "suitable conditions" for emerging infectious diseases (EIDs) that could jump to humans. Led by the University of Exeter, the international study team comprised researchers from countries with extensive tropical peatlands, including Indonesia, the Democratic Republic of Congo and Peru.
"Tropical peat-swamp forests are rich in fauna and flora, including numerous vertebrates known to represent zoonotic EID risk, such as bats, rodents, pangolins and primates. Exploitation and fragmentation of these habitats, as well as peat wildfires (ultimately driven by human activity) and wildlife harvesting bring more and more people into close contact with peatland biodiversity, increasing the potential for zoonotic disease transmission" said Dr Mark Harrison, of the Centre for Ecology and Conservation on Exeter's Penryn Campus in Cornwall, UK and Borneo Nature Foundation International and lead author of the study.
Dr Muhammad Ali Imron, from University Gadjah Mada in Indonesia, who was also involved in the study, said: "Additionally, major wildfires in peatland areas cause massive air pollution, particularly in South East Asia, increasing the threat to human health from respiratory diseases like COVID-19.
"In terms of the impacts on peatlands themselves, we reveal that conservation, research and training are all being affected by the pandemic, which may result in increased habitat encroachment, wildlife harvesting and fires started to clear vegetation".
In addition, "global mobility increases the risk for humans to contract diseases from animals, but it also increases the risk for humans to transmit diseases to animals, including great apes," said Dr. Johannes Refisch, Coordinator for the Great Apes Survival Partnership at UNEP. The exploitation of habitats and the harvesting of natural resources, often for subsistence purposes, also brings people closer to great apes. Several human-induced outbreaks have occurred over the years. It is still unknown whether great apes would suffer from the same morbidity and mortality rates as the ones associated with the SARS CoV-2 virus in humans, but the COVID-19 pandemic already had severe impacts on great ape conservation.
"Peatland health matters, if peatlands are drained and degraded, it impacts negatively on our health and on the health of wildlife also dependent on these spaces as their homes and safe refuge" said Dianna Kopansky, UNEP's Global Peatlands Coordinator. The Global Peatlands Initiative is working hard with tropical peatland countries to ensure that biodiversity developmental pathways are pursued while people and the planet benefit from the global goods including carbon capture and storage potential of these precious and unique ecosystems we call peatlands.
Further resources:
Tropical peatlands and their conservation are important in the context of COVID-19 and potential future (zoonotic) disease pandemics 
Smoke on water  rapid response assessment – Countering global threats from peatlands loss and degradation
Carbon, Biodiversity and land-use in the Central Congo Basin Peatlands 
The human health benefits of conserving and restoring peatlands
---