Image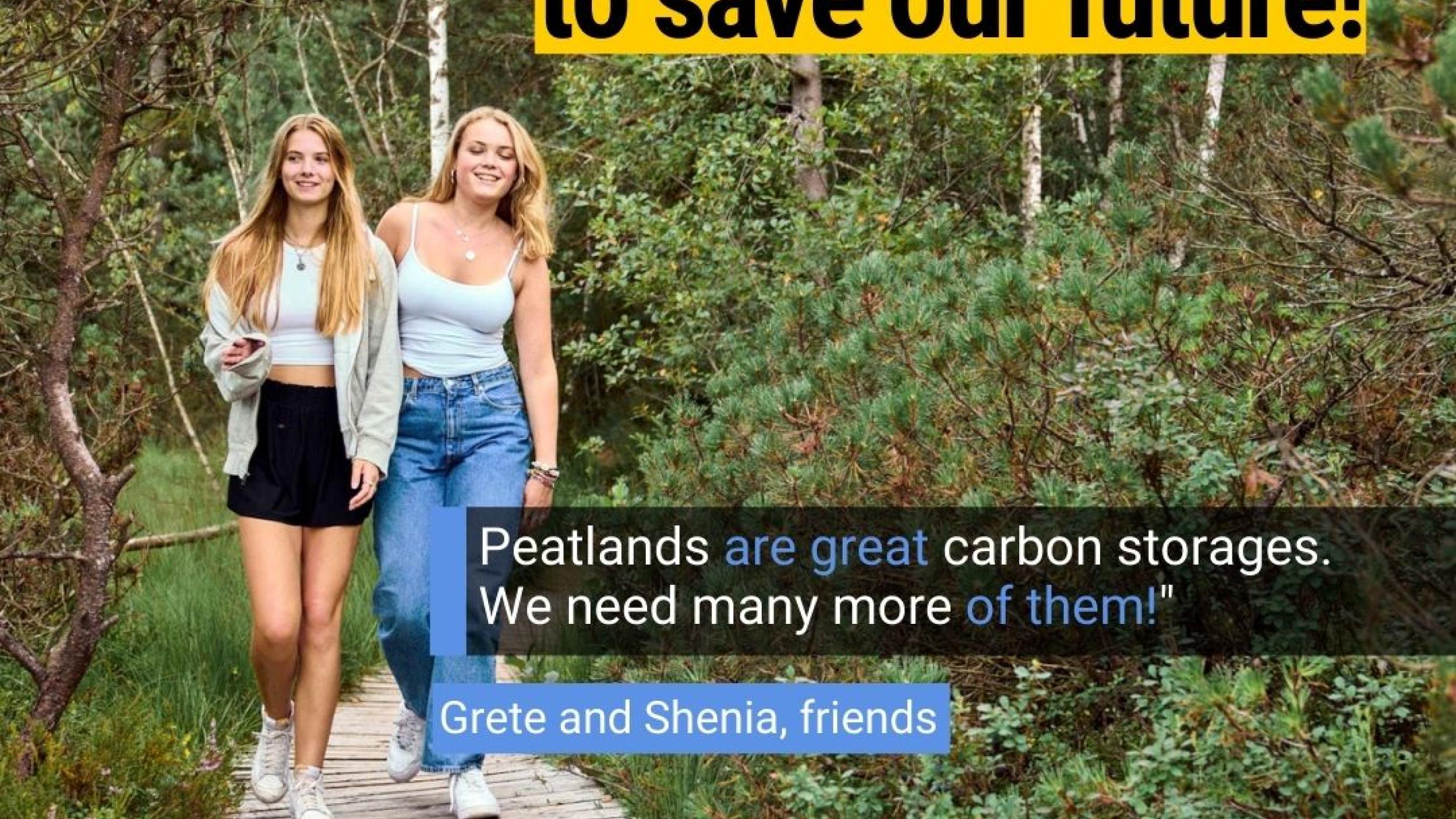 GPI & EUROSITE Peatlands Social Media Campaign "Restore peatlands to stop the climate emergency!"
---
With the GP3 press release campaign, peatland conservation organisations and experts from across the world have joined together with the United Nations Environment Programme's Global Peatlands Initiative (GPI) to pledge their collective commitment to tackling climate change, protecting nature and forging ahead for the health of our planet. UNEP's Global Peatlands Initiative (GPI) and Eurosite Europe's network of landscape conservation are happy to announce that they are joining forces to promote action for healthy peatlands in Europe as the world's largest terrestrial organic carbon stock and prevent it from being further degraded and emitted into the atmosphere.
The GPI & Eurosite Social Media Peatlands Campaign features people from all over the world who contribute why peatlands matter to them and to share their demands on social media.
Campaign sample:
Image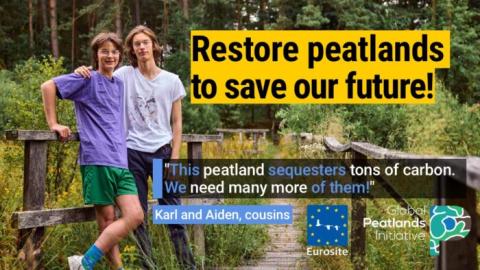 Dianna Kopansky, Coordinator of the Global Peatlands Initiative at the UN Environment Programme, stressed the importance of peatlands restoration in securing a sustainable future where people and the planet can thrive in harmony: "We are working across borders, across latitudes, rivers and time zones to advance the conservation, sustainable management and restoration of peatlands with expertise from our partners like Eurosite. We must scale up action to restore peatlands and secure our future.
Tilmann Disselhoff, president of Eurosite, shares that: "For over 30 years, we at Eurosite have worked with our partners to restore and conserve nature. With their enormous ability to store carbon, peatlands naturally come into focus in times of climate emergency. The science is clear: The large-scale restoration of peatlands is essential for stopping and reversing global warming. This campaign should only be the beginning."
The GPI & Eurosite Peatlands Campaign will start in Summer and end at COP 26 in Glasgow this Autumn.
Join us -share, learn, inspire, experience and act for peatlands, people and the planet. Follow and share using #PeatlandsMatter and #GenerationRestoration.

With the ongoing GP3 press release campaign, the GPI and Eurosite proudly pick up the baton from the Wildlife Trust for Lancashire with their Lancashire Peatlands Initiative in northwestern England. Preceded by Bax & Company, which has promoted their "Peatlands Across Europe: Innovation & Inspiration Guide", NUI Galway took the baton, which is supporting the restoration of over 50,000 hectares of Irish peatlands. Before them, the baton was in the hands of Care-Peat, which is currently restoring peatlands in five different pilot sites ranging from 10 to 250 hectares and has been preceded by The North Pennines AONB in the joint GP3 press release campaign. With their partners, North Pennines AONB has restored over 40,000 hectares of degraded peatland for 15 years while raising £16 million in funding to support the work.
Further information:
Hop on board! WE WANT YOU to make your peatlands conservation and restoration efforts more visible and accessible both locally and globally. Reach out to Paul Leadbitter pleadbitter@northpenninesaonb.org.uk or Eleonora Minelli eleonora.minelli@un.org to find out more and to put your hand up in the 'relay race around the peatlands world'.
Drop a line to hans@vonsonntag.com or eleonora.minelli@un.org if you wish to participate and voice your demands for a healthier "peaty" world!