Image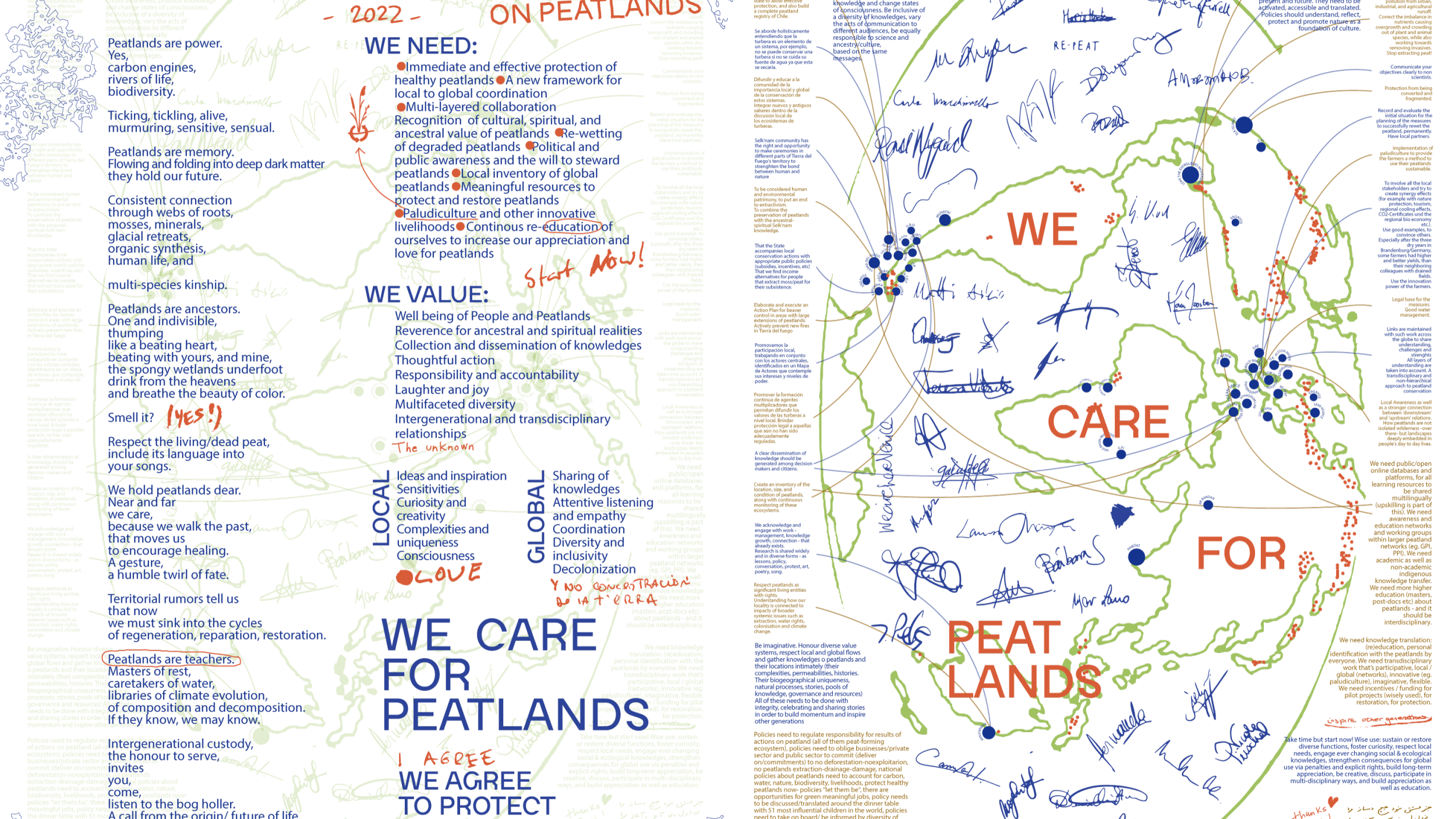 Art, Culture and Nature merge in an Agreement to Protect Global Peatlands Locally
---
World Peatlands Day, on 2 June 2022, saw the signing, at the 59th Venice Biennale, of the "Venice Agreement: Protecting Global Peatlands Locally", a commitment to act locally to conserve peatlands across the world.  
The Venice Agreement is an outcome of a coming together of people with diverse backgrounds that are fighting to protect peatlands all over the globe. It is a much needed echo and bottom-up response to the call of all nations as captured in the United Nations Environment Assembly (UNEA) resolution on the Conservation and Sustainable Management of peatlands in 2019 to commit to take action through collaboration for peatlands globally.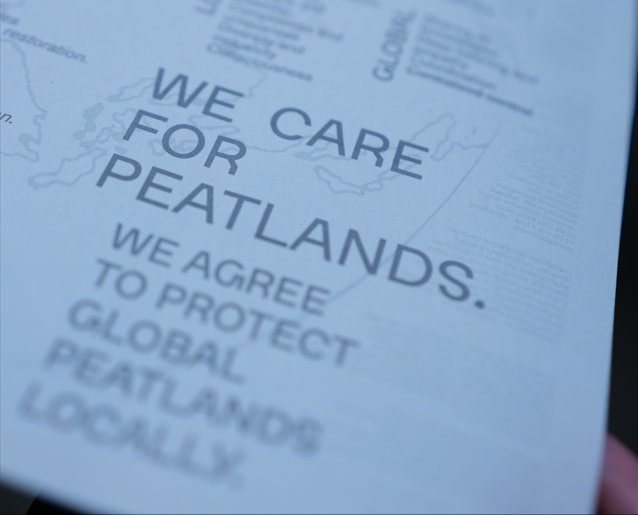 The Venice Agreement, which emphasizes that local initiatives are essential in achieving global peatland conservation goals, sets out the peatland community's needs, including "recognition of the cultural, spiritual and ancestral value of peatlands" and "the will to steward peatlands". It also lists the values underpinning the Agreement, which include "well-being of people and peatlands" and "thoughtful action". The Agreement is made in the form of a collectively written expressive poem – in their own words that captures the intention of the movement to protect global peatlands locally.
In the lead-up to signing the Agreement, members of the global peatlands community, including specialists from fields such as environmental science, conservation, climate change policy, culture and art, plus representatives of First Nations, shared their diverse perspectives on peatland protection. The event was co-organized by Ensayos, the World Conservation Society Chile (WCS-Chile), the Patagonian Peatlands Initiative and the Michael Succow Foundation of the Greifswald Mire Center, and hosted by TBA21 Ocean Space with support from the Global Peatlands Initiative (GPI).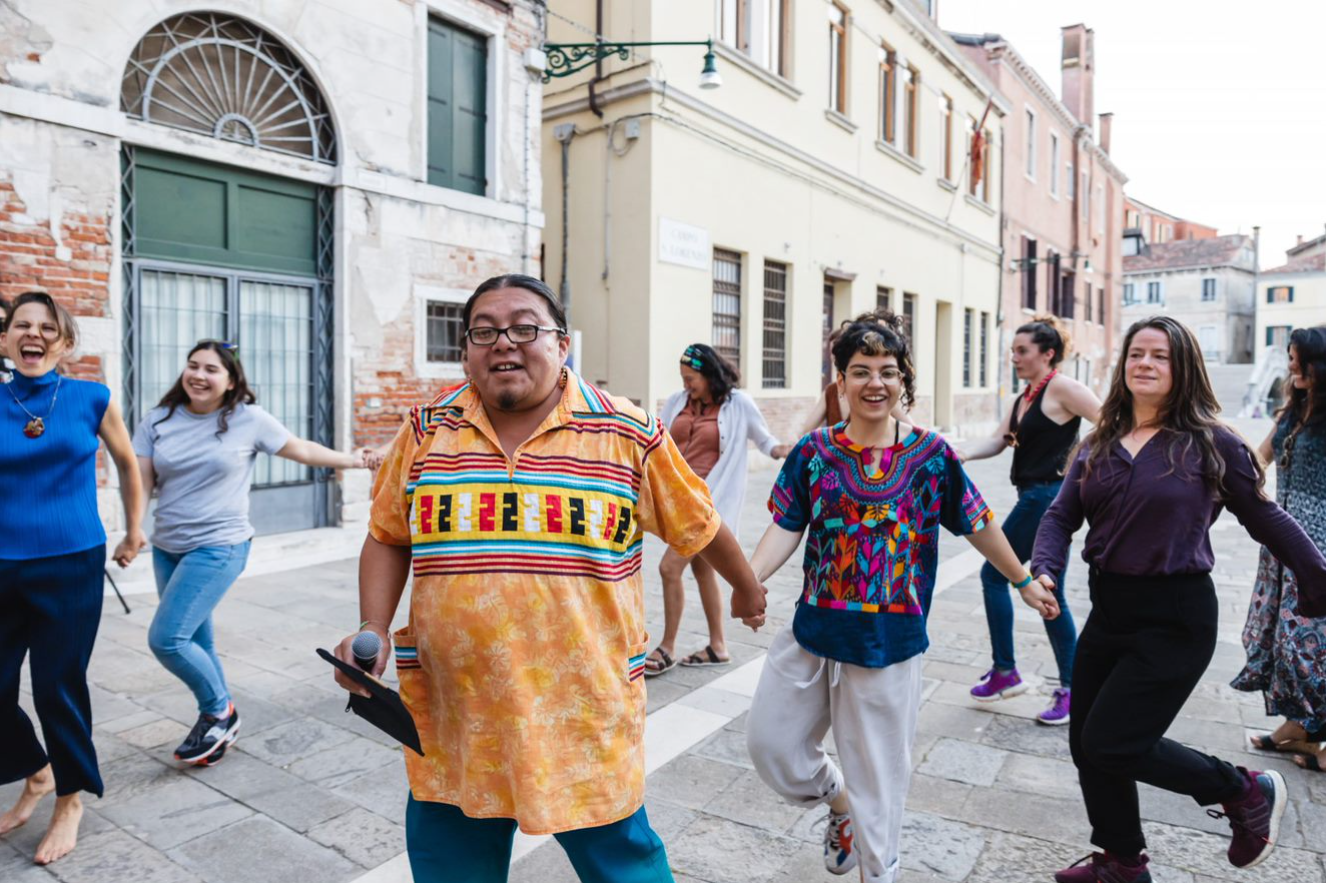 Dianna Kopansky, coordinator of the UNEP-led Global Peatlands Initiative (GPI) participated in these discussions and in the signing ceremony in Venice. She emphasized the importance of peatlands, saying: "Peatlands store twice as much carbon as all the world's forests, but when degraded and drained they release huge amounts of greenhouse gases and become prone to catching fire, releasing yet more gases, as well as toxic smoke which harms people and nature long term. Protecting peatlands locally for global impact is vital if we are to make headway in tackling the crises we face".  
As explained by Bárbara Saavedra, director of WCS Chile, "The protection of peatlands – which cover around 3 per cent of the planet's land and are spread over tropical, temperate and boreal landscapes – has huge benefits not only in terms of preventing the release of greenhouse gases, but also as massive water storage, and for supporting biodiversity and ecosystem connectivity, all in direct benefit of local communities. WCS protects and manages over 80,000 ha of high integrity peatlands in Tierra del Fuego, making a significant contribution to global climate mitigation". 
Peatlands "represent a habitat for many unique and threatened species while also supporting water cycles, controlling pollution and sediments, serving as a source of locally harvested products, and existing as an inspiration for art, religion, and other cultural values," according to a recent UNEP report on the Economics of Peatlands Conservation, Restoration and Sustainable Management.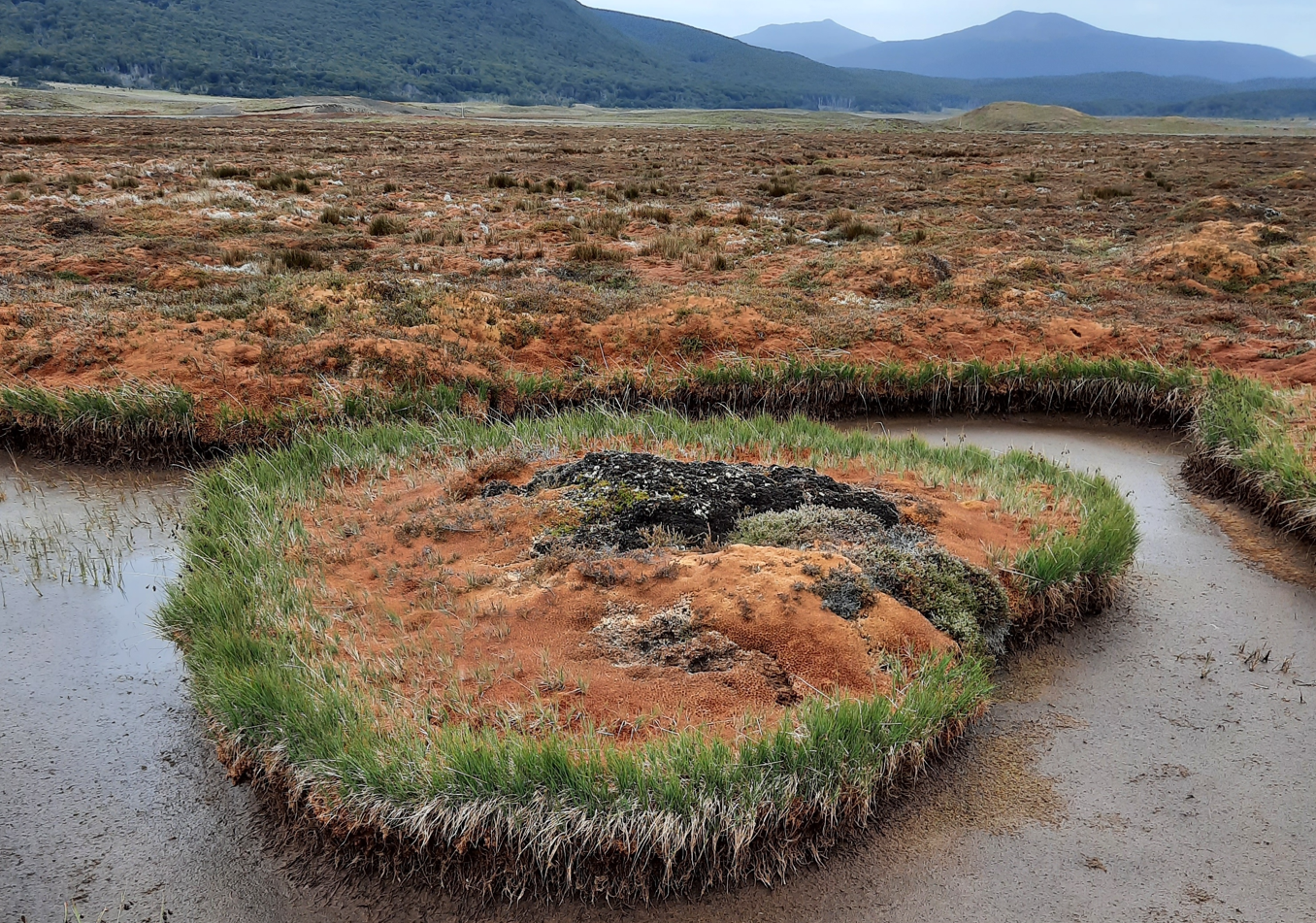 At the heart of the Venice gathering of the peatlands community was a unique art installation called TurbaTol Hol-Hol Tol, which represented Chile at last year's Biennale, and which was one of the inspirations for the Venice Agreement. This exhibit, a sensory immersion into peatlands, allows visitors to physically experience this ecosystem through touch and smell, as well as through audio-visual elements. It also draws attention to the threats facing the peatlands of Tierra del Fuego, which straddle Argentina and Chile. In early 2022, a peatland-rich area caught fire and burned for weeks, destroying over 1,250 hectares of precious ecosystems.
The art installation was curated by Camila Marambio, founder of eco-cultural transdisciplinary research practice Ensayos, in collaboration with WCS Chile and Selk'nam Foundation: Hach Saye. Speaking about the motivations behind taking action to conserve peatlands, Camila observed that "when people are closely linked to land and care for it deeply, they protect and restore it". 
The Ministry of Cultures, Arts and Heritage of Chile chose the project to feature peatlands at the Venice Biennale, a world-famous contemporary art exhibition, recognizing that the value of Chile's peatlands and other cultural landscapes goes beyond their environmental benefits, with peatlands often being of immense cultural and spiritual importance to the communities who live on and around them.   
The Turba Tol Hol-Hol Tol exhibit was the result of a collaboration between the Selk'nam people (Indigenous inhabitants of Tierra del Fuego) and an interdisciplinary team that blended art, science and multi-sensory design. "Hol-hol tol" means "heart of peatlands" in the Selk'nam language. The title of the exhibit thus reflects the love for peatlands of the Selk'nam people and their connection to the land, which has inspired them to protect the peatlands.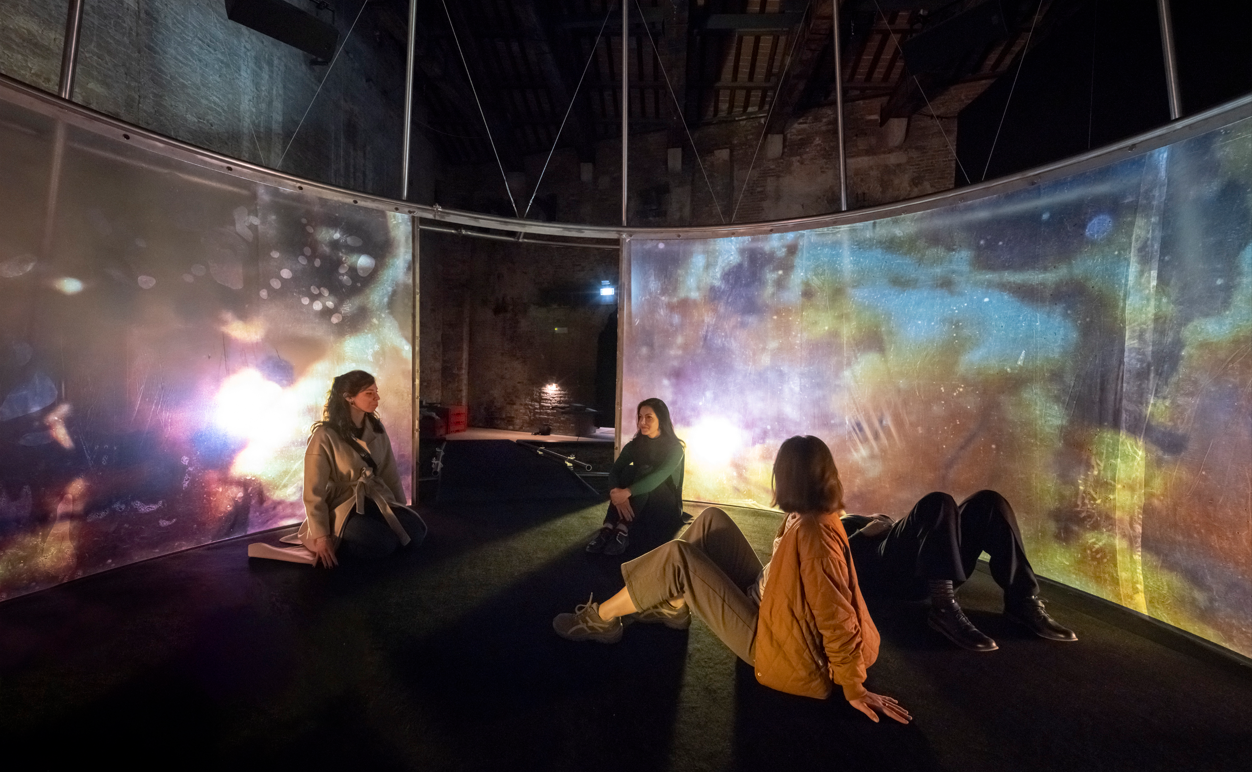 Hailed as one of the "must-see" exhibits at the Venice Biennale, TurbaTol Hol-Hol Tol aims to rouse people to appreciate their local landscapes and recognize their value and beauty, and take local action to protect, restore and sustainably manage those spaces. It was also featured in the Global Peatland Initiative's Virtual Peatlands Pavilion for the Venice Biennale, with an entire section dedicated to the peatlands of Patagonia. 
The efforts to protect and restore peatlands in the Latin America and Caribbean (LAC) region support the region's Action Plan for the Decade on Ecosystem Restoration. Launched in February 2021, the Plan aims to promote, accelerate and scale-up ecosystem restoration in the region.  
The Action Plan is in harmony with the United Nations Decade on Ecosystem Restoration (2021-2030) and with UNEP's 2021 flagship report, Making Peace With Nature, which calls for "a more extensive, better managed and more representative global network of interconnected terrestrial, freshwater and marine protected areas" in order to conserve biodiversity. 
The Venice Agreement, supporting local action for global impact, represents a major step towards achieving this vision. 
Related links: 
Ensayos artist in residence at the Greifswald Mire Center 
Voices of Patagonian peatlands: local echoes of international commitments 
Patagonian peatlands at the 59th International Exhibition of the Venice Biennale 
How countries can tackle devastating peatland wildfires 
Growing awareness of the value of Chile's peatlands 
New virtual journey highlights benefits of peatlands 
Fires threaten vital peatland in Chile's Tierra del Fuego 
Video: Turba Tol Hol-Hol Tol | Camila Marambio at The World Around Summit 2022 
United Nations Environment Assembly (UNEA) Peatlands Resolution 
The Patagonian Peatlands Initiative [in Spanish] 
Spreading like Wildfire: The Rising Threat of Extraordinary Landscape Fires (UNEP report, 2022) 
Economics of Peatlands Conservation, Restoration and Sustainable Management(UNEP report, 2021) 
Smoke on Water: Countering Global Threats from Peatland Loss and Degradation - A Rapid Response Assessment (UNEP report, 2018) 
Global Peatlands Assessment – State of the World's Peatlands (UNEP report, 2022) 
The UN Decade on Ecosystem Restoration 2021-2030, led by United Nations Environment (UNEP), the Food and Agriculture Organization of the United Nations (FAO) and partners, covers terrestrial as well as coastal and marine ecosystems. A global call to action, it draws together political support, scientific research and financial muscle to massively scale up restoration.Find out how you can contribute to the UN Decade.
For more information, please contact Dianna Kopansky: dianna.kopansky@un.org 
Poster credits: Image courtesy of Turba Tol and Ministry of Cultures, Arts and Heritage of Chile © Rosario Ureta