Image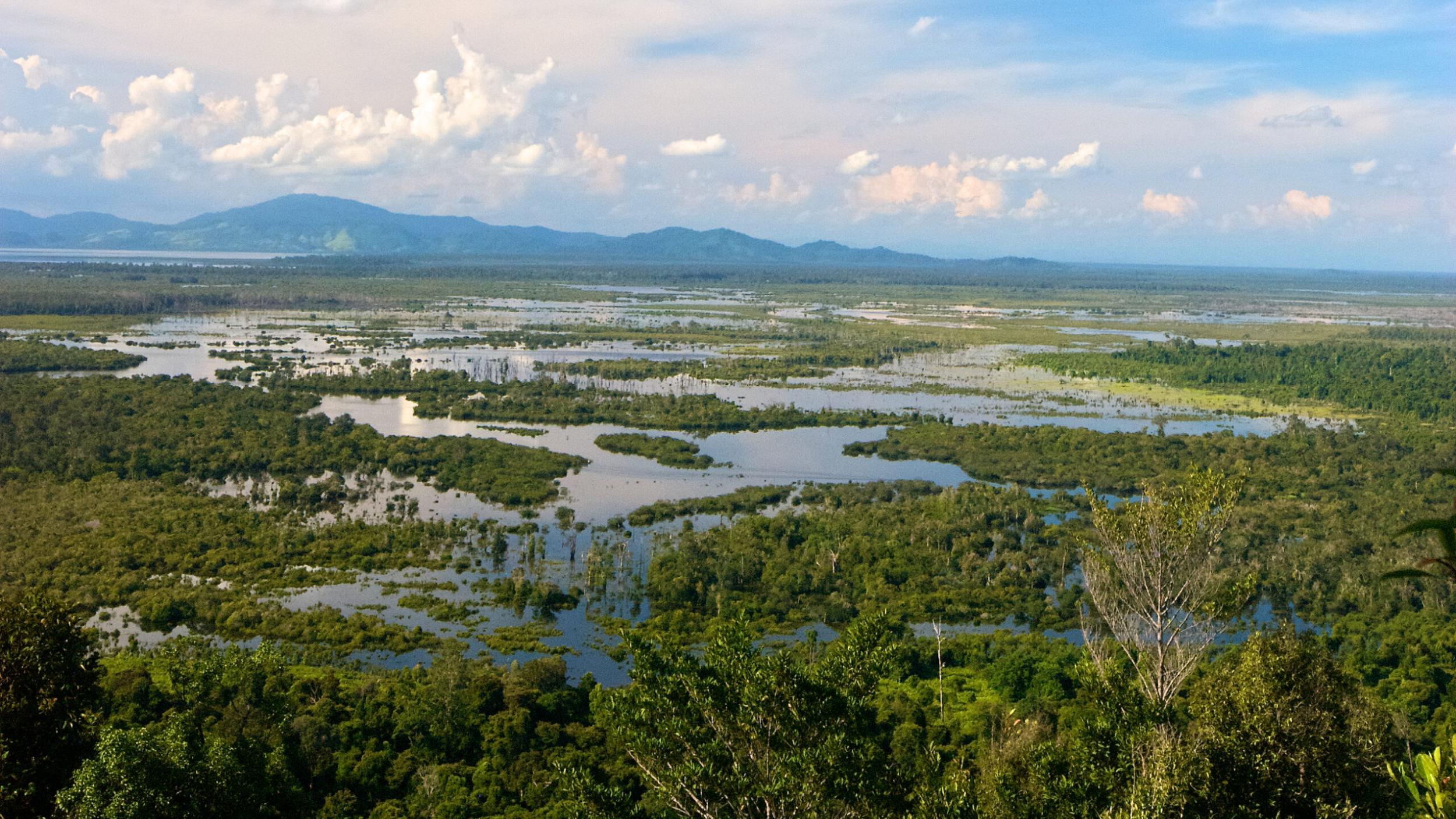 FAO launches webinar series on peatland monitoring
---
Healthy peatlands are a super Nature-based Solution (NbS) for climate change mitigation and adaptation, acting as the world's most efficient terrestrial carbon store and providing diverse and valuable ecosystem services. Comprehensive peatland mapping is a crucial activity for knowing their location and boundaries, and where possible, assessing their condition. Peatland monitoring is necessary to understand peatland functioning, identify drainage, quantify greenhouse gas emissions, assess the development of biodiversity and see how well peatlands are responding to restoration measures. It is also essential for climate action, strategic decision-making, and designing policies.
Image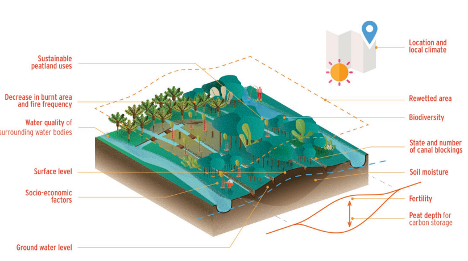 Under the Global Peatlands Initiative Project: Assessing, Measuring and Preserving Peat Carbon, funded by the International Climate Initiative (IKI) and led by UN Environment Programme (UNEP), the Food and Agriculture Organization of the United Nations (FAO) is organizing the webinar series on "Advancing peatland monitoring". The sessions are being held in English, French, and Spanish, and target the four member countries of the GPI, namely: Indonesia, Peru, Republic of Congo and Democratic Republic of Congo. The first session, held on March 9th 2022, explored recent developments in peatland monitoring, including innovative methods and approaches with a focus on Indonesia. The session offered an opportunity for over 150 participants from 128 organizations, covering the public and private sectors, civil society, and academia to discuss challenges and opportunities to implement peatland monitoring at the local, national and global scales.
Maria Nuutinen, Technical lead on peatland matters at FAO, said: "Advancing with peatland monitoring is very timely – and not only due to the ongoing UN Decade on Ecosystem Restoration. We need to know if we really are preventing, halting, and reversing the degradation of peatlands worldwide."
During the webinar, different experts on peatlands and Earth observation tools presented a variety of methodologies for peatland monitoring, including FAO's open-source SEPAL platform (System for Earth observations, data access, Processing and Analysis for Land monitoring). SEPAL includes a module to measure soil moisture across peatland landscapes in Indonesia – a useful indicator to monitor peatlands' condition over time. Experts underlined the need to combine remote sensing techniques with quality and long-term field data measurements to improve the estimation of greenhouse gas emission reductions. Experts and participants agreed that the science, technology, and practice in peatland monitoring must advance in a coordinated manner to support policy-making, which can guide action and generate a real positive impact in sustainable peatland management, including conservation and restoration.
Dianna Kopansky, Global Peatlands Coordinator at UNEP, commented: "Knowing where peatlands are, what state they are in and how they are changing is crucial to be able to design and implement action to conserve, restore and sustainably manage them. This is the work we are currently developing to establish the state of the world's peatlands through the Global Peatlands Assessment, where we are working with Greifswald Mire Centre and other partners to develop an up to date Global Peatlands Map. Multi-stakeholder collaboration to support and advance peatland monitoring on the ground in our partner countries is so important to achieving the aims of the GPI and the UN Decade on Ecosystem Restoration."
Image

Take a look at the recording, presentations, and complete summary of the webinar through: