Message guidance playbook: Unleashing the power of neuro and behavioural science to safeguard and restore peatlands
calendar_today
Publication date
account_circle
Source/ Author
Climate Catalyst
Walnut Unlimited
Peatlands face a major communication hurdle. Few people know what peatlands are, let alone their role in the climate fight. How can NGOs capture the public's imagination when it comes to peatlands?
To answer this question, Climate Catalyst enlisted the help of human understanding agency, Walnut Unlimited, to test the themes and messages that resonate when it comes to peatlands. Grounded in behavioural science, the study examines not just citizens' rational opinions, but also the emotional conviction behind their opinions — giving us the best predictor of action.
Our peatlands messaging guide distills the insights from the study into 5 simple steps that NGOs can follow to capture their audience's attention, and deepen their audience's knowledge of peatlands over time. The guide offers special tips for communicating in Germany and Finland, two countries of great importance for European peatland conservation, but facing very different contexts.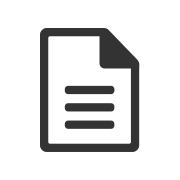 ---