Image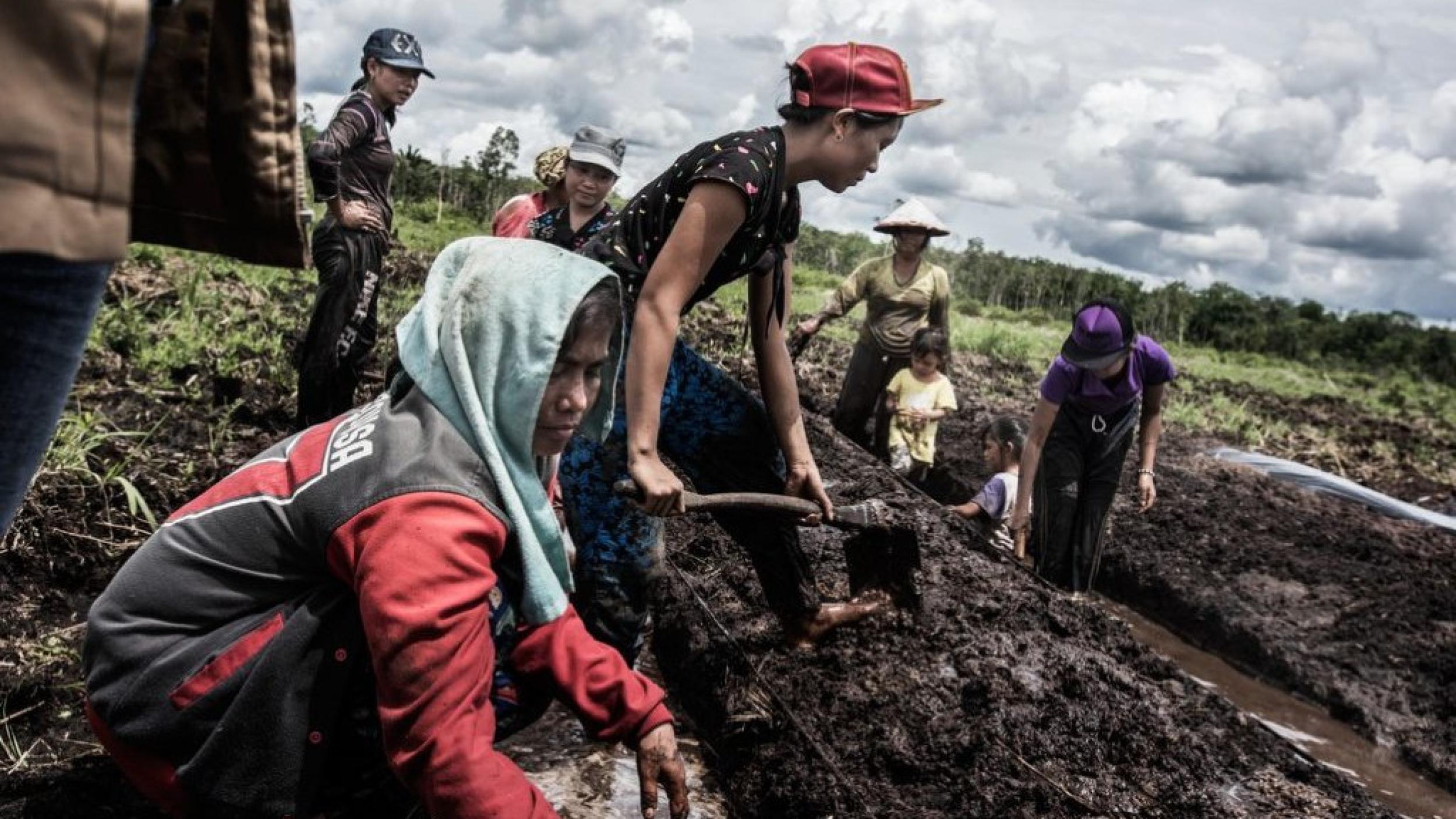 Second Partner Meeting of the Global Peatlands Initiatives, Jakarta, 15 – 17 May 2017
---
For the JOINT PRESS RELEASE by the Peatland Restoration Agency, Republic of Indonesia; the Ministry of Environment and Forestry, Republic of Indonesia; and UN Environment click here
For the video address by Erik Solheim, Head of UN Environment, click here
The Second Partners Meeting of the Global Peatlands Initiative is taking place at the Le Meredien Hotel in Jakarta from 15-17 May. The 16th is a field trip to Siak District in Raiu. The meeting will be an opportunity to:
Exchange experiences between key peatland countries.
Discuss methods and techniques to measure and assess peatland area, thickness, water table and change.
Discuss new discoveries and share approaches and technologies for restoration, conservation and sustainable use of peatlands.
Participants (among others)
Ministry of Environment and Forestry, Republic of Indonesia
Peatland Restoration Agency (Badan Restorasi Gambut), Republic of Indonesia
Representative of the Republic of the Congo Government
Representative of the Democratic Republic of the Congo Government
UN Environment
Promotion Fund of Protected Natural Areas of Peru (Profonanpe)
Food and Agricultural Organization of the UN
Greifswald Mire Centre, University of Greifswald
Ramsar Secretariat
World Resources Institute
Wageningen University
Roundtable on Sustainable Palm Oil
Center for International Forestry Research
IUCN UK Peatland Programme
Global Green Growth Institute