Image
---
An interview with UN Environment Programme's peatlands expert Dianna Kopansky
Tropical peatlands have been in the news recently with the very serious fires in Indonesia's Jambi Province. Dianna Kopansky has worked extensively on tropical as well as other peatlands. She also coordinates the UN Environment Programme's (UNEP) work on peatlands. In this interview, she tells us about the importance of peatlands and what can be done to protect them from fires.
Why are those peatland fires happening?
It's not the first time Indonesia is facing huge fires. In 2015, they had mega-fires, and many of them on peatlands. Because peatlands are composed of thick layers of partly decomposed organic material that formed over thousands of years, they store lots of carbon. Fires are a regular problem for Indonesia during the summer months and this year again, they made the headlines.
Peatland health is under threat from drainage for agriculture, commercial forestry, peat extraction, infrastructure development and, of course, the effects of global heating. There are three main reasons why forest and peatland fires occur: various actors (companies, small scale farmers) use fire to clear land for development and agriculture; fires are often used to stake claims to land in disputes between big companies and small farmers; and drained peatlands are highly flammable during the dry season, so small-scale clearing and camp fires can easily burn out of control.
This situation is not specific to Indonesia—fires happen around the world, from the Arctic to the Amazon to the Congo Basin.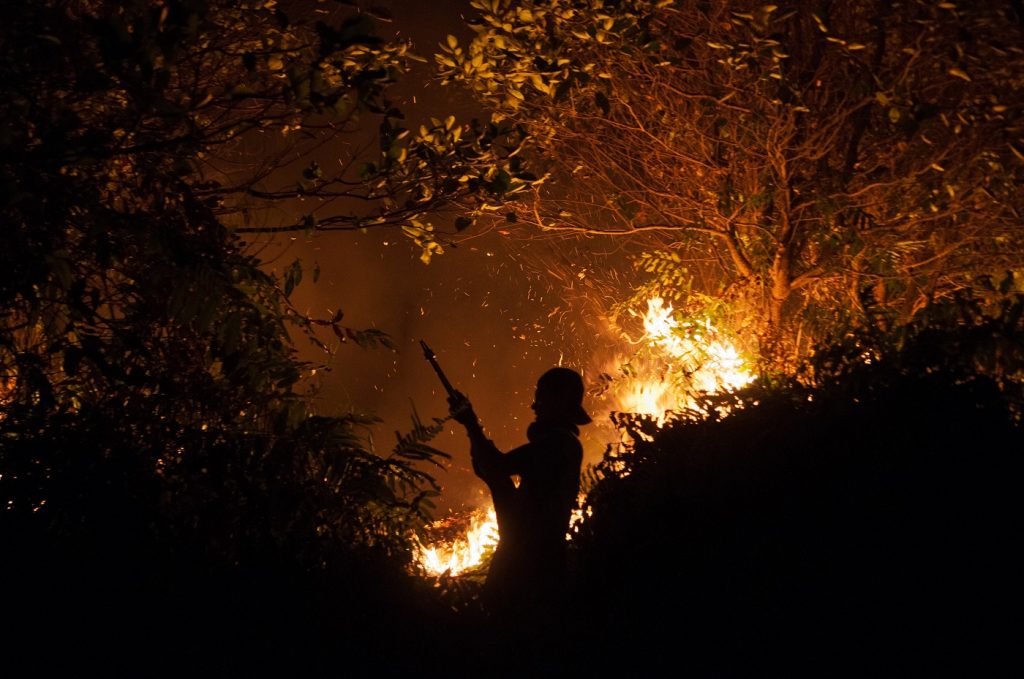 Why are peatland fires so problematic?
Peatland fires are problematic because of the huge amount of CO2 they release (42 per cent of Indonesia's total emissions in 2015) and the significant impact on health. This summer, hundreds of people have been evacuated, schools have been closed and poor air quality is affecting people's health, especially the most vulnerable. Air pollution reached hazardous levels in some parts of the country—microscopic particles are particularly dangerous. Not only do peatland fires impact people, but these ecosystems are also home to unique biodiversity which relies on this habitat for survival. We need to keep peatlands wet.
What challenges does Indonesia face as the most important global tropical peatland country in terms of peatland area and carbon stocks?
Indonesia holds a significant proportion of global tropical peatland carbon stocks. Recent estimates place its peatland area at about 22.5 million hectares, almost the size of Romania. Burning land is common practice as a seemingly "cost-efficient" method of removing vegetation which can also temporarily improve soil fertility. But when you consider the cost to people's health and well-being, and to the environment through the significant amounts of greenhouse gas emissions, clearing peatlands using fire, especially when they are drained and degraded, is not wise nor is it cheap. Peatland fires can smolder underground for months, often undetected, and despite the government's efforts, communities' capacities to detect and control these fires is still low.
Historically, Indonesia's use of peatlands included significant conversion and degradation, draining for palm oil plantations, forestry and agriculture. They have learned a lot over the years and the government has taken strong measures by committing to rewetting peatlands and putting in place strict peatlands moratoria. Indonesia's 2015 fires led to the creation of the UNEP-led Global Peatlands Initiative, with a mission to protect and conserve peatlands as the world's largest terrestrial organic carbon stock and to prevent that stock from being emitted into the atmosphere, through fires or oxidation. Together we have been championing sharing of experience to secure a different developmental pathway for countries with peatlands like the near-pristine Cuvette Centrale of the Democratic Republic of the Congo and the Republic of the Congo. Indonesia is on a long journey towards rewetting, restoration and sustainable management of their peatlands which will require support and collaboration from the international community.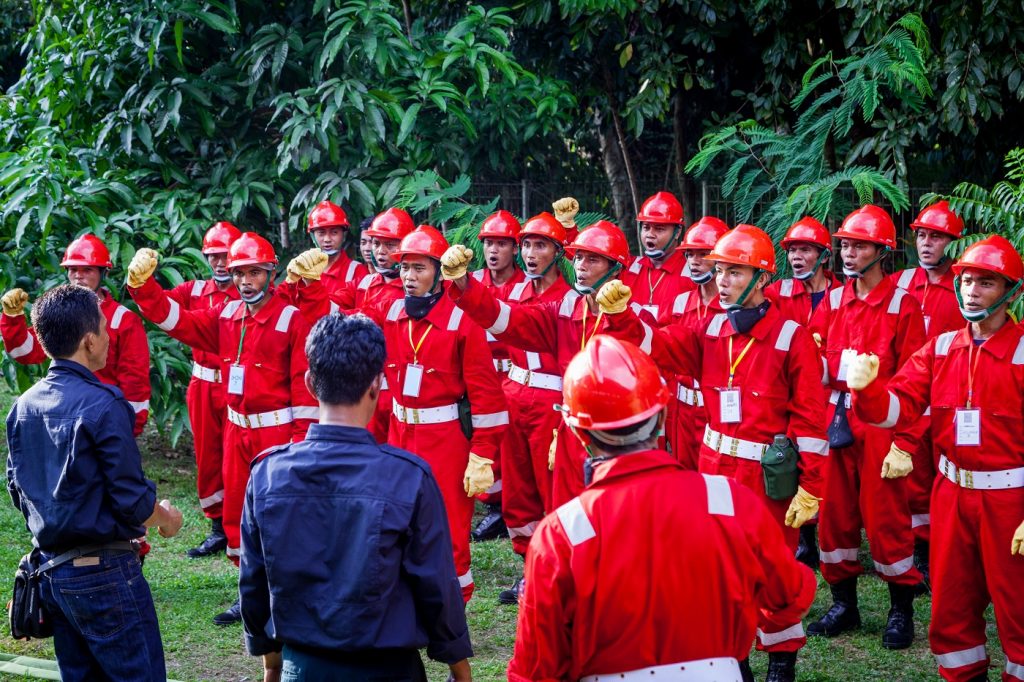 What is the solution for peatlands here?
One of our immediate priorities as UNEP is to implement the first phase of a 30-month projectStrengthening Indonesian Capacity for Anticipatory Peat Fire Management, which aims to apply best practices and knowledge of peatland ecosystems to develop innovative approaches key for better-integrated fire management for the people of Indonesia. The project, connected to the work of the Initiative and the UN-REDD Programme, is a concerted effort to help communities and the government prevent, prepare for and cope with peatland fires.
Effective peatlands protection, restoration and sustainable management needs the commitment and involvement of all stakeholders, including the private sector. For example, the Wana Subur Lestari c/o Sumitomo Forestry Concession is a commercial plantation on degraded peatlands in Indonesia aiming to create a balance between economy, environment and society. They are adopting a "peat dome" approach which considers the functioning of peatlands as a whole dome ecosystem, managing hydrology as a whole, rather than splitting management between concessions or political boundaries. The company is investing in knowing more about peatlands through detailed topographic maps, monitoring local flora and fauna, investigating the distribution of peat and its depth. Together with the Government of Indonesia, it has determined which areas are suited for different types of use and management in production, conservation and social zones as per regulations.
These efforts are paying off, and while huge parts of the province were burning, the carefully managed areas of their concession did not. They have observed—in the part on the concession which they managed as a conservation area—that rare species, such as a mother orangutan and her baby are thriving. Peatland rewetting, restoration, protection and management is not only the duty of governments but should be the goal of every single one of us if we want to reach the goals set out in the Paris Agreement and in the Sustainable Development Goals.
Nature is our best ally in the fight against climate change. It is quick to react and provide results, but it also takes time to heal, so the time for action and investment in peatlands as an incredible nature-based solution is well overdue. 
Link to the original article: https://www.unenvironment.org/news-and-stories/story/why-peatlands-matter
---