Image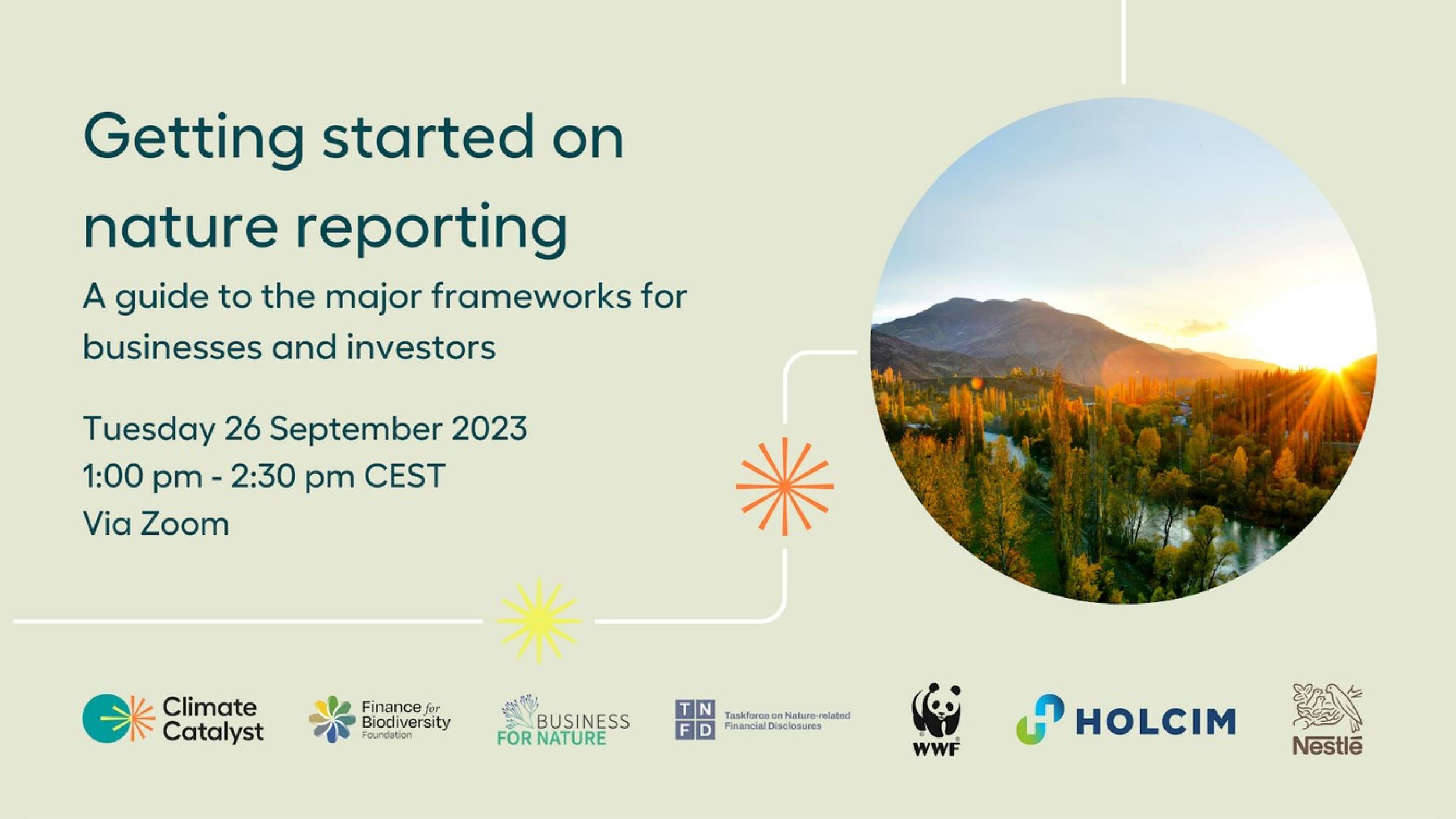 Getting started on nature reporting: A guide to the major frameworks for businesses and investors
---
Getting started on nature reporting: A guide to the major frameworks for businesses and investors
Measuring and disclosing impacts from companies' operations and supply chains is critical to safeguarding nature and fighting climate change. But with so many different frameworks to contend with, navigating the world of climate and nature reporting is no easy task.
Join us to learn about the Greenhouse Gas Protocol (GHG Protocol) Land and Sector Removals Guidance, Science Based Targets initiative's (SBTi) Forest, Land and Agriculture (FLAG) Guidance, Science Based Targets Network's (SBTN) science based targets for nature, and the Taskforce for Nature-related Financial Disclosure (TNFD) framework.
We'll look at how the frameworks relate to one another, the most common implementation challenges that businesses and investors face, and how these frameworks can be applied to complex ecosystems through a practical case study: peatlands.
Why peatlands? They hold enormous value for carbon storage and biodiversity. But, degradation puts these ecosystem services at risk. Companies with degraded peatlands in their operations or supply chains could make significant gains for nature and the climate by restoring these troubled ecosystems.
Join the webinar to hear from the experts behind these frameworks, as well as some of the companies and financial institutions that have piloted them to manage nature- and climate-related impacts, including:
    Emily Hickson, Director of Business and Investor Activation, Climate Catalyst
    Marianne Haahr, Technical Sector Guidance Lead, TNFD
    Martha Stevenson, Senior Director, Strategy & Research, Forests, WWF-US
    Michael Ofosuhene-Wise, Business Action Senior Manager, Business for Nature
    Owen Bethell, Environmental Impact Lead Global Public Affairs, Nestlé
    Renata Pollini, Sustainable Development, Head of Nature, Holcim
    Finance for Biodiversity Foundation, speaker TBA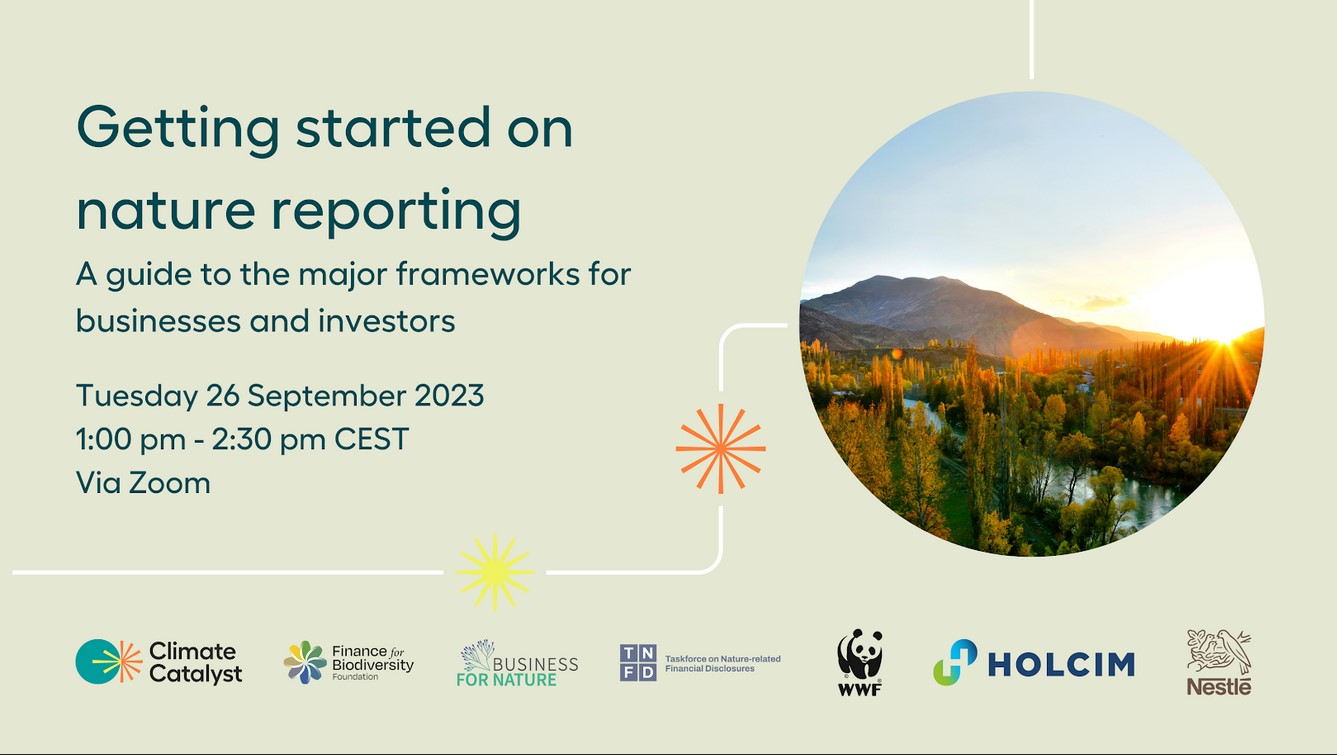 Event information
energy_savings_leaf
Organizers